Plumbing Inspection 
Spot Plumbing Issues Before They Start In Your Lexington, SC, Home
We get our cars regularly checked out because we don't want to get stranded. We have our heating and AC systems tuned up annually so we aren't uncomfortable. However, when it comes to another pretty impactful system, your plumbing system, most of us don't have it checked out until something happens. And unfortunately, when something happens, it usually means a lot of money, time and hassle. Avoid the stress of an unexpected issue with a whole-home plumbing inspection from Carolina Conditions.  Our expert plumbers are ready to spot small plumbing problems early before you have to deal with big problems later on.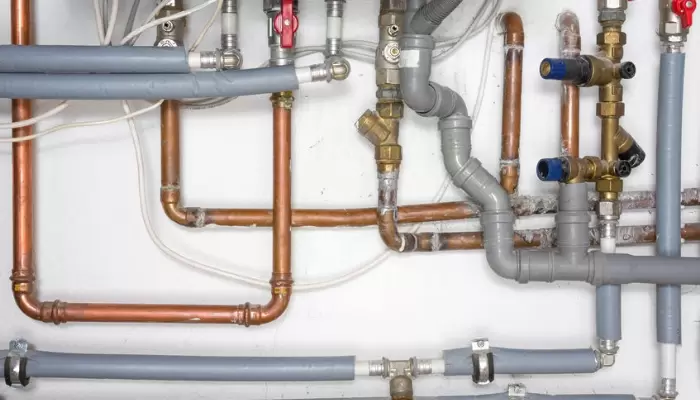 Thorough Whole-Home Plumbing Inspections
Plumbing inspections are a vital part of home ownership and maintenance. It is important to schedule regular home plumbing inspections to uncover issues that could become larger, more expensive problems down the line. During a home plumbing inspection, a trained professional will thoroughly inspect your Lexington area home's plumbing system for any signs of wear or damage, as well as check for compliance with building codes and safety regulations.
When you partner with Carolina Conditions, our plumbing inspections include a complete examination of the following:
General conditions of all supply lines and drain/waste lines.
Water pressure.
Condition of the backflow device.
Location and condition of the water shutoff.
Condition and type of water heater and its elements.
Any code violations.
Condition of all toilets, bidets and their internal components.
Condition of all sinks, showers, tubs, hose bibs and their internal components.
Condition of any hydrants and their components.
Get Peace of Mind With A Home Plumbing Inspection
Regular home plumbing inspections allow you to identify and address potential problems before they become more serious and costly. Early detection of leaks, clogs and other plumbing issues will help save money in the long run by preventing further damage from occurring.
In addition to helping you save money, home plumbing inspections also provide peace of mind that your plumbing system is safe and functioning properly. Past inspections in Lexington, SC homes have uncovered issues posing a safety or health risk, such as the presence of mold or water damage that had gone unnoticed.
Connect with the professional plumbing team at Carolina Conditions to schedule your home plumbing inspection today!