EV Charging Station
Home Electric Vehicle Charging Station Installations Near Lexington, SC
Electric cars are the way of the future, providing an incredibly energy-efficient way of transportation. By installing your EV charging station in the comfort of your home, you can easily access this reliable energy source for your own electric vehicle. With EV charging station installation services from Carolina Conditions, electric car owners will be sure their EV charger is installed correctly and safely. So go ahead and pick out that new electric vehicle - our team of certified electricians will handle the rest!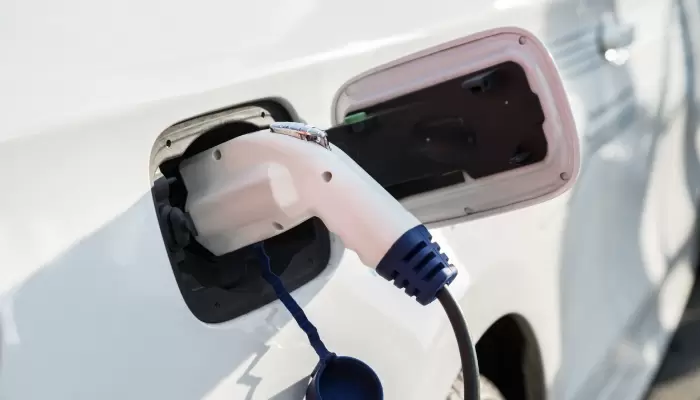 We Install Every Electric Car Charger On The Market
Our expert team of electricians is highly trained and experienced with EV charging station installation services. We are a Qmerit-certified installer as well as a Tesla-trained installer to provide comprehensive installation services for any electric car.
Why You Need A Home Charging Station
Since there are public charging stations around Lexington, you may not think you need a home station. Or, you may think, "I have a standard outlet at my home - Why do I need something else besides that to charge my car?"
Electric vehicle owners benefit from having their own charging station at their place of residence in several ways, including:
Increased EV Range - EV chargers provide faster charging than a wall outlet. This allows you to charge your electric vehicles more quickly, and therefore travel farther distances, with one full charge.
Energy Management - Home EV chargers allow you to manage your energy consumption more effectively. These chargers have the ability to monitor energy usage, set charging schedules and manage your EV battery's performance.
Increase Home's Value - EV charging station installations add value to a home. EV charging stations make a home more attractive to potential homebuyers as they eliminate the hassle of finding a reliable source of energy for an electric vehicle.
Electricity Safety - Safety is paramount when it comes to EV charging station installation. Carolina Conditions provides comprehensive electrical system safety checks to ensure you have a safe EV charging experience.
Charge Your Electric Vehicle At Home With Carolina Conditions!
A home EV charging station is a great way to ensure you always have access to the energy needed for your electric car. Our team will keep your energy usage appropriate to your home's capacity and can advise if your electrical panel should be upgraded to account for your EV. If you are an EV owner in the Lexington, SC, area, you no longer have to worry about finding a reliable source of energy to charge your cars - just call on our team at 803-233-7172 to learn more today!