Electrical Inspection
Full Home Electrical System Inspections Near Lexington, SC
If need an electrical safety inspection for your home in Lexington, SC, look no further! Carolina Conditions offers comprehensive electrical system inspections to make sure that your home electrical system is up-to-code and functioning safely. Our electrical inspection services will help identify any potential issues before they become a major hazard or inconvenience. Not only do our electrical safety inspections help increase your home's safety, but they can also help protect against electrical system malfunctions that could cause costly damage. Connect with our team of expert electricians today to learn more!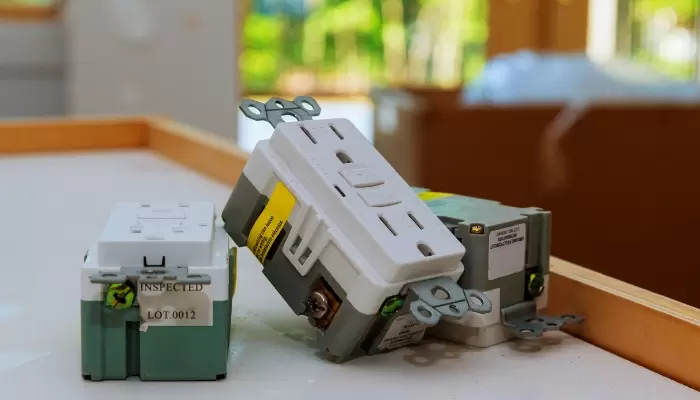 What Is Checked During A Home Electrical Inspection?
Our electrical inspections cover a variety of electrical components, such as electrical outlets, wiring, circuit breakers, and other electrical fixtures. The following services are included in our safety checks:
We check the safety of your electrical panel and look for any loose, improper or unsafe electrical connections.
We check for any overheated breakers or physical damage and make sure the electrical panel is properly labeled.
We check for any residential code violations.
We look at the general condition of wiring throughout a home.
We look at the condition of the meter and service on the side of a home.
We check for any improper electrical connections throughout a home and for any code violations that may be present in the wiring.
We check the operation and safety of all light switches and electrical receptacles.
We check all light fixtures for proper operations and make sure all light bulbs are LED.
We check the placement and operation of all smoke detectors and carbon monoxide detectors.
Schedule Your Home Electrical Safety Check Today
Our licensed electricians have the experience necessary to thoroughly inspect every aspect of your electrical system to make sure it is up to code and functioning properly. We also provide guidance on electrical upgrades that may be necessary to ensure your home electrical system is safe and efficient for years to come. Carolina Conditions understands the importance of electrical safety inspections, which is why we are committed to providing the best electrical inspection services near Lexington, SC. Contact us today to get on our schedule!