Dryer Vent Cleaning
Clear Dryer Vents In Lexington, SC
Did you know that over time, lint can build up in a dryer vent and eventually become a fire hazard? Experts advise getting your vents cleaned regularly to keep your dryer working well and your home safe. With the expert services of Carolina Conditions, you can rest assured that your vents will be cleared safely and effectively, all at a reasonable cost. For dryer vent cleaning services in and around Lexington, SC, we are here for you!
Our dryer exhaust technicians are nationally certified by the Chimney Safety Institute of America and are highly trained residential codes, ventilation and all mechanical aspects of your dryer.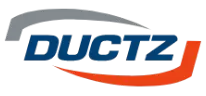 A DUCTZ of Greater Columbia Franchise
We are happy to be a franchise of DUCTZ International of Greater Columbia. This partnership ensures your dryer vent cleaning is done with the utmost care and quality. A service from our team as part of the DUCTZ International family means:
A thorough examination of your dryer vent to determine its condition and the best way to clean it.
The use of specialized brush tools and air powered cleaning equipment to completely remove any obstruction in your vent.
Specially designed cleaning of the booster fan, an item often missed during this essential service.
Reminders sent of your next dryer vent cleaning service.
Importance Of Clean Dryer Vents
Dryer vent maintenance is not something we think about too often. It's not like car maintenance, which you tend to notice more when the "service engine soon" light clicks on and you are reminded you need an oil change. Unfortunately we should think about this essential service more often.
Dryer vent blockages pose a safety hazard, causing an alarming number of house fires every year in the US. Blockages can also cause harm to your dryer by not allowing it to operate well. When the vents are blocked, most likely you will see an increase in your power bill as well as will need to replace your dryer sooner rather than later.
Warning Signs Of A Clogged Vent
Your clothes are taking way too long to get dry - This indicates that airflow is restricted in your dryer and it is not able to work properly.
The dryer turns off early - This is a safety feature that kicks in when the dryer becomes too hot for safe operations.
Everything is too hot, including the clothes and dryer itself - The heat is not able to be expelled from the system and is trapped in the dryer.
How Often Should I Clean My Dryer Vent?
Dryer vents should be cleaned regularly but how often really depends on your usage. While experts recommend cleaning your vent annually, you may need it done more or less often depending on how much laundry you do and how frequently your dryer is used.
80% Of All Dryer Fires Start Begin Inside the Dryer
Our CISA Nationally Certified Dryer Technicians have the tools and training to keep your home safe from unexpected dryer fires.  We offer comprehensive cleanings of not only your dryer's ventilation, but also the interior of your dryer.
Carolina Conditions For Fast Service
If you think you need a dryer vent cleaning service, we are happy to help. Just connect with us anytime, either online or by phone at 803-233-7172 . Our cleaning rates are reasonable and our services are thorough. And of course, our team members are always helpful and friendly!